---
Visit Lutherlyn's website and check out all of the programs offered for summer camp this year.  For dates, prices, programs, and schedule visit: http://www.lutherlyn.com/summercamp
---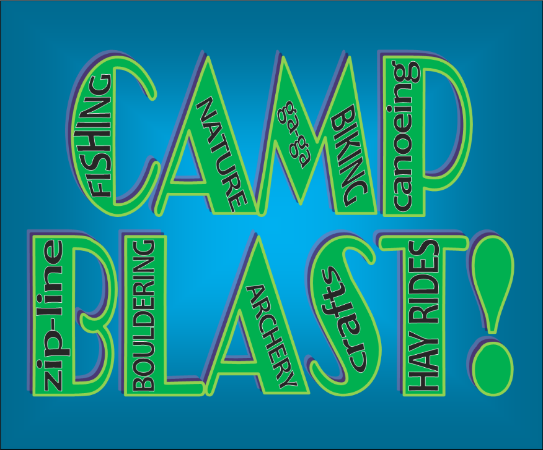 Saturday, May 11, 2019
FREE!
RAIN OR SHINE!
There are a ton of awesome indoor and outdoor activities to enjoy at CampBlast!
Join us for a day of FUN that highlights all that Lutherlyn has to offer.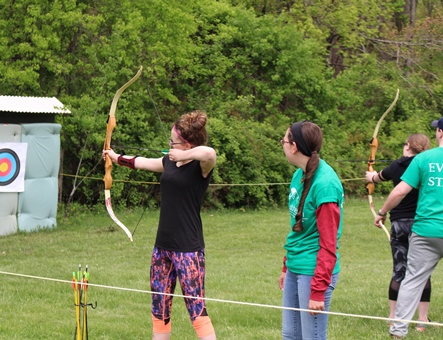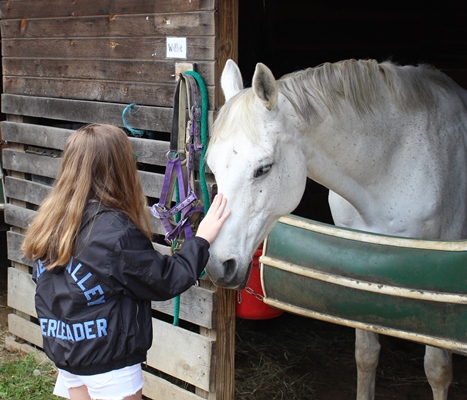 Horseback riding, campfire, crafts, gaga ball, archery, high ropes course, zipline, bouldering room, hikes, nature activities, canoeing, hay rides, games, sports, archaeology, disc golf, kayaking, biking, tours, great food, worship, and MORE!
The best part…. EVERYTHING IS FREE
There will be special summer camp discounts for NEW campers & for registered campers who bring friends who are NEW to Lutherlyn! Join us for a GREAT day at camp!
No registration is needed.  Just show up with all your friends, family, neighbors, and anyone else looking for a fun, free day.
How Do I Get There?
Visit our Location & Directions webpage to help you find your way to Lutherlyn.
---
The Schedule
11:00 am                 – Join Us for Worship in the Amphitheater
Noon – 3:30 pm   – FREE Lunch served in the Dining Hall
Noon – 4:00 pm   – TONS of ACTIVITIES!! (detailed schedule will be available)
4:00 – 4:30 pm     – Closing Campfire
Feel free to take a look at last year's brochure and schedule of events below:
2018 CampBlast Schedule & Program
---
SUMMER CAMP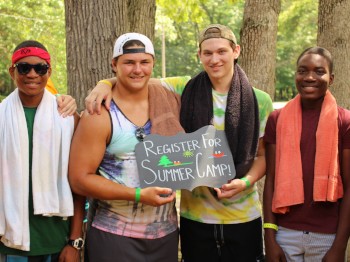 Link to: SUMMER CAMP REGISTRATION
First Time Camper Discount
Use coupon code FIRST19 when registering to receive $100 off the registration fee for Summer 2019. This applies to Lutherlyn's residential week-long programs. Half week programs (Young Folks & Classic Sampler) get $50 off for FIRST-TIME campers with the code FIRST19HALF.
Does not apply to Family Camp, Confirmation Camp, Day Camps, or Small Fry Days.
Must be a FIRST TIME summer camper.
No additional discounts may be combined with this offer.  
Not sure about sending your child to camp?  You can learn more about this summer's camp schedule, costs, or view frequently asked questions at lutherlyn.com/summercamp.  Our staff is also happy to answer any questions you may have about our programs, the registration process, pricing, financial assistance, or any other questions you may have. 
Lutherlyn's Office
Hours: Monday through Friday from 9 am to 5 pm
Phone: 724-865-2161
email: registrar@lutherlyn.com
---
Cindy Karr is the representative from Brush Creek.  If you have any questions , please contact Cindy at 724-523-4010. 
---